DENTAL TRAUMA AND EMERGENCY
Emergency Dentist Hamilton
CITY SMILE DENTAL
What to Do in a Dental Emergency
Emergency Care print full article print this chapter email this article What to Do in a Dental Emergency People risk breaking their teeth or otherwise injuring their mouths while eating, playing, exercising, and participating in other seemingly harmless activities. It's important to understand what to do in case of a dental emergency so that your tooth can be repaired when you are able to see a dentist.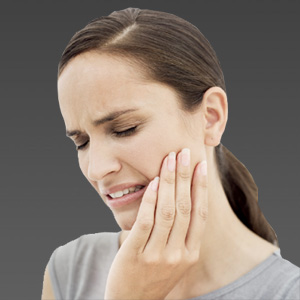 What are dental emergencies and how can I avoid them?
Dental emergencies can occur when your tooth breaks, cracks, becomes loosened, or is knocked out completely. Sometimes dental crowns come off of teeth. Lips, gums, or cheeks can be cut.
Dental emergencies can be avoided by taking simple precautions, such as wearing a mouthguard during sports activities to prevent teeth from breaking or being knocked out, and avoiding hard foods that may crack or break your teeth?whether you have your natural teeth or you wear dentures. Oral injuries often are painful and should be treated by a dentist as soon as possible.
What should I do if a tooth is knocked out?
If your tooth is knocked out, immediately call a dentist for an emergency appointment. It is important to see your dentist within an hour of when your tooth is knocked out for the best chance of the tooth surviving the trauma. Handle the tooth by the crown (the top), not by the root (the pointed part on the bottom).
Touching the root of the tooth can damage cells that are necessary to reattach the tooth to the bone. Gently rinse the tooth in water to remove dirt. Do not scrub the tooth! Place the clean tooth in your mouth between the cheek and gum to keep it moist. It is important not to let the tooth dry out. If it is not possible to store the tooth in the mouth, wrap the tooth in a clean cloth or gauze and immerse it in milk or saline solution (the solution used for contacts). If a baby tooth is knocked out, the tooth should not be replanted. The patient should be seen as soon as possible to make sure there are no remaining pieces of the tooth.
What should I do if the tissue of my mouth is injured?
Injuries inside the mouth include tears or cuts, puncture wounds, and lacerations to the cheek, lips, or tongue. The wound should be cleaned immediately with warm water, and the injured person should be taken directly to an oral surgeon for emergency care. If you can't get to an oral surgeon, the patient should be taken to the hospital. Bleeding from a tongue laceration can be reduced by pulling the tongue forward and using gauze to place pressure on the wound.
Can I somehow prepare for dental emergencies?
Yes, by packing an emergency dental care kit including:

Dentist's phone numbers (home and office)

Saline solution

Handkerchief

Gauze

Small container with lid

Ibuprofen (Not aspirin. Aspirin is an anti-coagulant, which may cause excessive bleeding in a dental emergency.)